Our dentist and our team make every effort to ensure your comfort and create a positive dental experience. Whether you need dental implants, gum disease treatments or orthodontic work, or even if it is just time for your regular dental cleaning and exam, call our office today. We can provide you with complete care for your smile. Feel free to talk with us about the concerns you have for your smile. We can answer questions about your care. We want to help you enjoy a lifetime of healthy and attractive smiles, all in a safe and comfortable setting where you can relax and feel confident in your care.
Meet Our Doctor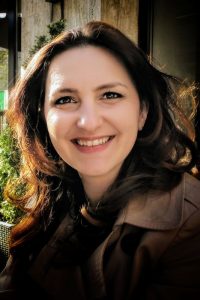 Cristina Bistriceanu, DMD
Dr. Bistriceanu is originally from Bucharest, Romania. She received her Bachelor of Science from Carol Davila University College of Dentistry in 2007, and her Master of Science in orthodontics in 2011. She practiced orthodontics at two prestigious clinics in Bucharest before moving to the United States. Dr. Bistriceanu has extensive training, experience, and certification in orthodontic procedures.
Most recently, Dr. Bistriceanu received her Doctor of Dental Medicine degree from the University of Illinois at Chicago College of Dentistry.
Dr. Bistriceanu focuses on helping patients overcome physically and emotionally debilitating dental conditions. Her primary area of expertise is younger patients,
Dr. Bistriceanu is a strong believer in continuing education; she is an active member of the American Dental Association®, the Chicago Dental Society, the Illinois State Dental Society, and the American Association of Orthodontists®.
When not working, Dr. Bistriceanu spends time with her family, travels, and enjoys Chicago's vibrant social scene.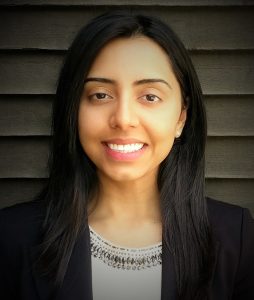 Dr. Dahiya is a citizen of the world who was born in India, raised in Canada and studied in the U.S. She obtained her Honors Bachelors of Science at the University of Toronto, after which she attended Case Western Reserve University for her dental studies, earning her Doctor of Dental Medicine in 2013. Dr. Dahiya then moved to Chicago where she completed her specialty studies in Orthodontics as well as a Masters of Science. Dr. Dahiya loves the field of orthodontics and appreciates the fact that it allows her to combine her artistic skills with her scientific knowledge in order to spread happiness one smile at a time.
On her off time Dr. Dahiya is an avid runner who enjoys living a healthy lifestyle and actively encourages this in her patients as well. Dr. Dahiya enjoys attending orthodontic seminars and meetings in order to stay up to date on developments in the field of orthodontics and dentistry, and considers herself a lifelong learner.
Dr. Dahiya was a Charlie Schulz Scholar Award Recipient who presented her research on unilateral extractions in Class II subdivision malocclusions at the national AAO conference in 2016. Her research was later published in the American Journal of Orthodontics and Dentofacial Orthopedics. She is a member of the American Association of Orthodontists.
Dr. Dahiya is fluent in English and Hindi.