Dr. Lena Halikias, Dr. Alan Heath, Dr. Brian Ruby and our team want to welcome you to our Perfect Smiles office in Frankfort, Illinois! We use advanced dental technology for your care, and our exceptional dentists and team are prepared to answer questions, build relationships based on comprehensive service and provide our patients with just one more reason to smile. We cater to all your dental needs and use state-of-the-art technology to bring you excellent dental care. Our team members speak a variety of languages, including Greek, Spanish and Polish, and we provide a modern and serene environment where you will feel comfortable.
Meet Our Doctors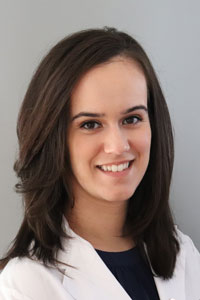 Dr. Ryckowski grew up in the southwest suburbs of Chicago. She received her Bachelor of Science from Saint Xavier University in Chicago and went on to receive her Doctor of Dental Medicine degree from the University of Illinois at Chicago College of Dentistry.
While in school, she completed public service at underserved communities in the Lawndale and Englewood communities. She is a firm believer of giving back to the community. She reinforced her passion in the dental field through volunteer work in non-profit events such as the Illinois Mission of Mercy and Goldie's Place Clinic for the Homeless. She has been awarded the Dr. Leslie J. Braun Jr. Award for excellence in diagnosis and treatment planning in operative dentistry, as well as the Golden Scaler Award for demonstrated excellence in didactic knowledge and delivery of clinical periodontal patient care.
Dr. Ryckowski is a current member of the American Dental Association®, Academy of General Dentistry and Hispanic Dental Society. In her free time, she enjoys spending time with family. When she is not in the office, she is spending time outdoors with her husband and their daughter, traveling, camping or simply exploring new places.

Dr. Halikias is currently studying further at the Center for Esthetic Excellence, a top-level aesthetic institution renowned in the dental field. Dr. Halikias believes that the most rewarding aspect of her career is the ability to create beautiful, radiant new smiles that enhance and change the lives of her patients. Dr. Halikias is committed to excellence in dentistry. When she is away from the office, she enjoys the company of family and friends, traveling, biking, running and spending quality time with her children and husband.
Education
Doctor of Dental Surgery
Loyola School of Dental Surgery
Dental Residency
Pacific Aesthetic Continuum — San Francisco, California
Center for Esthetic Excellence — Seattle, Washington
Affiliations
American Academy of Cosmetic Dentistry
Academy of General Dentistry
Hellenic American Dental Society