Our dentists and the team at our office provide outstanding dentistry in Oak Forest, Illinois, and the surrounding areas. We are a comprehensive dental office with a wide array of services, including dental implants, orthodontics, All-on-4® implant-supported dentures, veneers and fillings. We are here to meet all of your dental needs. Our team members are caring and compassionate and are focused not only on making sure you have a healthy and attractive smile but also on forming a personal relationship with you to help you achieve your dental goals. Our team members also speak several different languages to meet the diverse needs of our community.
Meet Our Doctors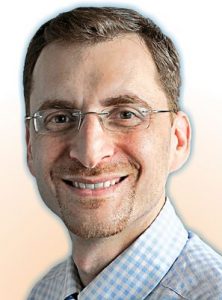 Dr. Basel Hajjar – Periodontist
Dr. Hajjar received his Doctor of Dental Surgery from New York University College of Dentistry in 1998. He completed advanced his education in general dentistry at Columbia University in New York. In 2005, Dr. Hajjar completed a residency in periodontics at Indiana University School of Dentistry and the Roudebush Veterans Affairs Medical center in Indianapolis, Indiana. Dr Hajjar researched implant bone types in human mandibles at Indiana University from 2002 to 2005 and earned his master's degree in dental science.
He is on staff at Methodist Hospitals Southlake and Northlake campuses. He is an assistant professor for IUNW. Dr. Hajjar is a member of the American Academy of Periodontology, the Midwest Society of Periodontology, the Indiana Dental Society and the Northwest Indiana Dental Society. He and his wife, Dana, have two children and live in Crown Point, Indiana.