Our dentists and the team at our office provide outstanding dentistry in Oak Forest, Illinois, and the surrounding areas. We are a comprehensive dental office with a wide array of services, including dental implants, orthodontics, All-on-4® implant-supported dentures, veneers and fillings. We are here to meet all of your dental needs. Our team members are caring and compassionate and are focused not only on making sure you have a healthy and attractive smile but also on forming a personal relationship with you to help you achieve your dental goals. Our team members also speak several different languages to meet the diverse needs of our community.
Meet Our Doctors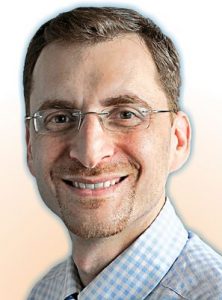 Dr. Basel Hajjar – Periodontist
Dr. Hajjar received his Doctor of Dental Surgery from New York University College of Dentistry in 1998. He completed advanced his education in general dentistry at Columbia University in New York. In 2005, Dr. Hajjar completed a residency in periodontics at Indiana University School of Dentistry and the Roudebush Veterans Affairs Medical center in Indianapolis, Indiana. Dr Hajjar researched implant bone types in human mandibles at Indiana University from 2002 to 2005 and earned his master's degree in dental science.
He is on staff at Methodist Hospitals Southlake and Northlake campuses. He is an assistant professor for IUNW. Dr. Hajjar is a member of the American Academy of Periodontology, the Midwest Society of Periodontology, the Indiana Dental Society and the Northwest Indiana Dental Society. He and his wife, Dana, have two children and live in Crown Point, Indiana.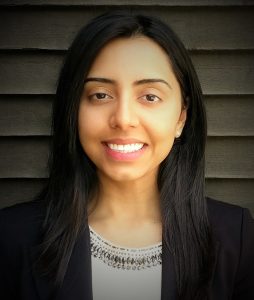 Dr. Dahiya is a citizen of the world who was born in India, raised in Canada and studied in the U.S. She obtained her Honors Bachelors of Science at the University of Toronto, after which she attended Case Western Reserve University for her dental studies, earning her Doctor of Dental Medicine in 2013. Dr. Dahiya then moved to Chicago where she completed her specialty studies in Orthodontics as well as a Masters of Science. Dr. Dahiya loves the field of orthodontics and appreciates the fact that it allows her to combine her artistic skills with her scientific knowledge in order to spread happiness one smile at a time.
On her off time Dr. Dahiya is an avid runner who enjoys living a healthy lifestyle and actively encourages this in her patients as well. Dr. Dahiya enjoys attending orthodontic seminars and meetings in order to stay up to date on developments in the field of orthodontics and dentistry, and considers herself a lifelong learner.
Dr. Dahiya was a Charlie Schulz Scholar Award Recipient who presented her research on unilateral extractions in Class II subdivision malocclusions at the national AAO conference in 2016. Her research was later published in the American Journal of Orthodontics and Dentofacial Orthopedics. She is a member of the American Association of Orthodontists.
Dr. Dahiya is fluent in English and Hindi.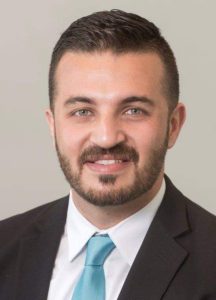 Dr. Ibrahim Alameri – Periodontist
Graduate University of Baghdad, College of Dentistry in 2008 • Completed the CWRU SODM Periodontics Fellowship Program in 2017 • Graduate CWRU Periodontics Program in 2021.
Upon graduation, Dr. Alameri worked as a general dentist prior to moving to the U.S., following his dream to further his education in dentistry.
"We are in the business of saving teeth" is his favorite quote.
In his spare time, he plays soccer, and he is an avid Barcelona FC fan. Both making and eating pizza are among his other hobbies