At the Beverly office of Perfect Smiles, we are proud to provide individualized, high-quality dental care to patients of all ages. Our friendly dentists and team go the extra mile to ensure that your treatments meet your needs and that you feel comfortable in our office. Our dentists and team are happy to welcome patients of all ages, and we offer a number of comfort options to help you feel more relaxed, including blankets, scented candles and warm towels. You can rely on us to give you our full attention and go the extra mile when providing your care.
Meet Our Doctors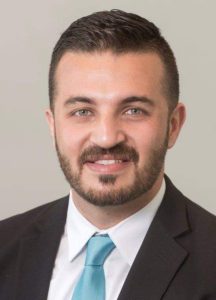 Dr. Ibrahim Alameri – Periodontist
Graduate University of Baghdad, College of Dentistry in 2008 • Completed the CWRU SODM Periodontics Fellowship Program in 2017 • Graduate CWRU Periodontics Program in 2021.
Upon graduation, Dr. Alameri worked as a general dentist prior to moving to the U.S., following his dream to further his education in dentistry.
"We are in the business of saving teeth" is his favorite quote.
In his spare time, he plays soccer, and he is an avid Barcelona FC fan. Both making and eating pizza are among his other hobbies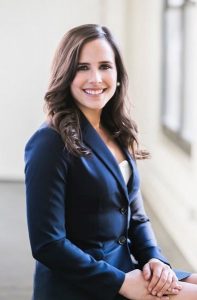 Dr. Rodriguez received her Doctor of Dental Medicine degree from the University of Illinois at Chicago College of Dentistry. She received her Bachelor of Science in molecular and cellular biology with a minor in Spanish at the University of Illinois at Urbana-Champaign.
At the UIC College of Dentistry, Dr. Rodriguez held executive positions in multiple student organizations. She received both the Thomas Lakars Award and the Student Leadership Award from the International College of Dentists for exemplary leadership.
Dr. Rodriguez is a member of the Chicago Dental Society and American Dental Association. She attends meetings and seminars regularly and attends continuing education courses to further her education in the field.
Dr. Rodriguez currently lives in Chicago's West Loop neighborhood. She is bilingual, speaking both English and Spanish fluently. In her free time, she enjoys traveling, fitness and exploring Chicago's restaurants scene.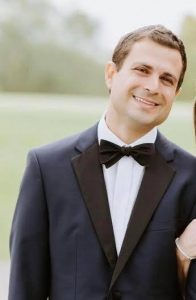 Dr. Jeremy Winter received his dental degree from Marquette University, where he graduated with honors. He is a proud graduate of University of Wisconsin-Madison, where he majored in zoology and was an active member of the Pre-Dental Society and the National Society of Collegiate Scholars.
Dr. Winter was exposed to dentistry at a young age and is a fourth-generation dentist. His father, uncle, grandfather and great grandfather all are or were dentists and have helped instill his love for the field. Dr. Winter loved his summers throughout high school and college when he would work at his family's dental office.
Dr. Winter prides himself on his community service and has had the pleasure of spending a week in a remote village in Honduras performing free dentistry. He enjoys keeping up with the latest dental techniques through continuing education. He has taken courses from top clinicians in the field on topics such as endodontics and aesthetic dentistry.
Dr. Winter is very compassionate and warm, and although he loves performing all dental procedures, his favorite part of the profession is the lasting relationships he builds with his patients. Dr. Winter lives in downtown Chicago with his wife. They love to travel, attend concerts and try new restaurants all over the city.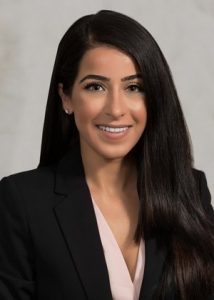 Dr. Kristine Guliana received her Bachelor of Science in biology with a minor in mathematics at the University of Illinois at Chicago. She then went on to receive a Master of Science in biotechnology at Rush University. Dr. Guliana earned her Doctor of Dental Medicine degree from the University of Illinois College of Dentistry.
While in dental school, Dr. Guliana was awarded both the Ann Tschirley Gunatillike Scholarship and the Quintessence Award for Clinical Achievements in Periodontics. During which time, she offered community outreach to dental clinics in both Colorado and Chicago.
Dr. Guliana is a member of the American Dental Association®, the Academy of General Dentistry and the Chicago Dental Society. She regularly attends meetings and continuing education seminars to stay up to date with the latest advancements in the dental field.
Dr. Guliana is a compassionate and caring person who enjoys all aspects of dentistry. She is also a certified Invisalign® provider. She believes in patient education so that her patients can make informed decisions when it comes to their health care. Dr. Guliana can speak to patients in English, Assyrian and Spanish. In her free time, she enjoys traveling, running and spending time with family and friends.
Dr. Omar Souman – Orthodontist
Born and raised in the vibrant suburbs of Chicago, Dr. Omar Souman is a distinguished orthodontist with a passion for delivering exceptional patient care. Dr. Souman earned his Bachelor of Science degree in Economics from the University of Wisconsin – Madison and subsequently pursued his dental education at the prestigious University of Pennsylvania School of Dental Medicine, an Ivy League university widely recognized as one of the world's top dental schools.
Following his dental degree and time in private practice as a general dentist, Dr. Souman dedicated himself to the specialized field of orthodontics. He completed his Orthodontics and Dentofacial Orthopedics residency along with a Master of Science degree at Loma Linda University. Currently, he is an American Board of Orthodontists Board Eligible orthodontist and a licensed orthodontist in the State of Illinois.
A strong advocate for continuous learning, Dr. Souman is an active member of professional organizations such as the American Dental Association®, the Illinois State Dental Society, the Chicago Dental Society and the American Association of Orthodontists®. This commitment ensures that he stays abreast of the latest advancements in orthodontic practices, offering his patients cutting-edge and personalized treatment options.
Beyond his professional pursuits, Dr. Souman is a sports enthusiast that enjoys playing soccer, tennis and participating in local races as an avid runner. His love for cultural exploration has taken him abroad to various places around the world, fostering a deep appreciation for diversity. In his leisure time, he enjoys exploring the city and creating cherished moments with his family.
Known for his caring demeanor, exceptional talent, and unwavering compassion, Dr. Souman is dedicated to providing his patients with the highest quality of orthodontic care. With a commitment to excellence and over 12 years of experience as a dentist, Dr. Souman ensures a positive and comfortable orthodontic experience for every individual under his care.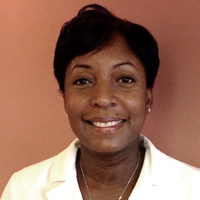 Dr. Roslyn Travis-Stratton
Dr. Roslyn Travis-Stratton graduated from Marquette University School of Dentistry in 1988 and has been practicing for 30 years.
She is a member of the American Dental Association® and the Chicago Dental Society. She is an experienced dentist who works with the whole family. Her caring and gentle touch has amazed many patients. Dr. Stratton treats all of her patients like family. And like family, she wants the best for her patients.